There was a time of simplicity. The only place for video ads was television. All of the requirements were the same. People had to watch your spot while waiting for their favorite program. It didn't matter whether or not the commercial kept attention. It would be over before they could reach over the popcorn for the remote.
​
Times are different. There are many places to run your video (for free even) to get consumers interested. And each place, has its own best practices. The first thing you need to do is define where you think you will run it. It its for young audience members (under25) then tik tok, Instagram, snapchat and youtube are best to keep in mind when writing the video. If it's for tv, linked in or facebook, they all have their own special practices too.
​
We help you define where it will run and then help you write the pitch-perfect script. Check out our STEP BY STEP GUIDE to planning your video if you need to understand the process, otherwise, jump right in for a free consultation by booking an appointment with your director here.
​
Below is Brainiac's learning center, featuring FAQ on both producing and distributing your video. FYI - We DO NOT do media management or distribution. We specialize in video production and like to keep it that way. However, we have curated some great info below that will help you understand our process and give you ideas for your marketing efforts.
​
1. Step By Step Guide To Planning Your Video.
2. Five tips for making a great commercial
3. Five tips for making the best explainer video.
4. How to get more followers on Facebook, Instagram, or youtube.
5. Why you should never crowdsource video.
6. What not to do when hiring a videographer.
7. Specs for Facebook, Instagram and snapchat.
8. Social Media Information: Is youtube social media? When did social media start?
9. List of social media sites.
​
Frequently asked questions about production
How available are you for personal attention?
---
Very. You can schedule calls & zooms quickly with the director quickly here.
---
What does each order include?
---
• 2 script consultations (one hour long session, one 30 minute session) and 2 script revision rounds. • All production costs, people, etc stated as included within that package or flat rate bid. • Two free rounds of revisions to the video edit unless contract states otherwise.
---
What if I need more consulting or revisions?
---
Not a problem. And we keep the extra needs affordable. Additional hours may be booked at just $150 per hour. Additional revision rounds are typically $250 per round, yet almost never necessary.
---
How many products should I send?
---
We will make recommendations on our first call depending on your product, however, five or six is typically recommended when shooting outdoors. Yet some clients only send one or two if in prototype phase.
---
Do you return products?
---
No. Never. They are thrashed after an hour in the field. We hate going to post offices and more than anything, we cannot accept responsibility for damaged products during shooting on gigs where we charge such affordable rates. Keeping our liabilities limited helps us continue to serve companies big and small on realistic budgets. Exceptions can be made for merchandise valued over $5,000 however we will never guarantee the product would be resellable.
---
Do you provide reshoots?
---
Yes, at the same rate as the original shoot.
---
What is the difference between a micro-budget product video and a commercial?
---
A lot of Amazon Sellers don't want to spend 10k on a product video, when they are looking for just nice, stylish representation. Seeing a huge business in video production for small businesses and new product developers, we developed the Micro-Budget approach. One talented director, using an iphone 11 pro (or equivalent camera, pro lighting and shooting in free locations that are appropriate to the scenario. These are best for small product spots and social media. Big brands and small brands both use the service often, with the average budget landing around $2800 to $3200. Our Commercial Productions are shot on Red, Arri or Sony . These shoots look very Hollywood and have a crew to allow for shooting bigger spaces with top notch lighting and sound. They average budget is between $9000 to $30,000 yet go lower and above depending on complexity and needs. ​
---
How do I communicate revisions to you?
---
All revision must be ordered in "rounds" putting all revision notes from your team into the same email with one google drive or dropbox link that contains all assets, including this breif or project details.
---
Do you offer refunds, favor trades or exchanges for other services?
---
Due to our very affordable pricing, we are unable to take losses on labor or rentals and therefor cannot offer refunds once the project is booked. We also do not allow chargebacks and full payment is expected in the event of client cancellation / termination. This ensures that your hard working actors and technicians always get paid. However, if a shoot must be rescheduled (product arrives late) the client will only be charged if vendors or location charge rescheduling fees (usually minimumal). We aim to please and are always excited to find solutions that work for you.
---
Can I give you a script and you make it better?
---
Yes, that is one of the things we do best.
---
What is the work flow and process for getting started?
---
The process is very easy with us. We do a call and you share your bullet points, site links, fonts and hex#s (if any). We then share the script with you, give you a handful of choices for cast/voice over and then we get our favorites back as self-shot tapes. You approve the cast, we shoot the spot and deliver within usually 2 to 3 weeks from the point deposit and products land.
---
---
Frequently asked questions about promotion
How to get more followers on IG
---
5 fast ways to generate more followers and social growth on Instagram: 1. Post every day.
2. Use video and photo content that is opriginal, every day. 3. Study what your future buyer is searching for and use quality hashtags.
4. Watch analytics to see what posts generate most shares and highest click-through to your site.
5. Use video to host contests that encourage people to share and follow.
Why post video and photos daily? Research shows within just months, you will see double the followers over the same period of time if you post something new every day. If every post is top notch, well produced video, you are not seen as a brand trying to break in or do the least effort in marketing. You are seen as a confident brand with a passionate desire to connect with your fans and followers. Using very cool, original and unique approaches to show visuals of the content daily is invaluable in terms of short term conversions and long term brand building. The best resource for small and mid-sized brands to rule their social affordably: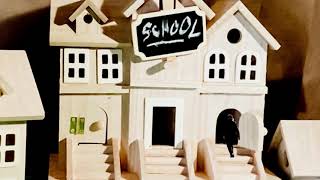 ---
How to get more followers on Facebook
---
Top 5 ways to get more followers Instagram: Generate more followers and social growth: 1. Post a new photo or video every day.
2. Use video and photo content that is original, every day. 3. Study what your looks for and use hashtags that show the least competition.
4. Watch analytics to see what posts generate the most shares and highest click-through to your site.
5. Use professional videos to host contests, celbrate holidays, events and any other excuse to make people think about your brand on a daily basis. Why post new video daily? Double the followers in the same period of time. If every video and still, meme or phtoos is professional and well done, you are are seen as a passionate brand who loves sharing and growing, with their followers. The best option for small and mid-sized brands to rule their social affordably: The monthly Ultra Social Pack.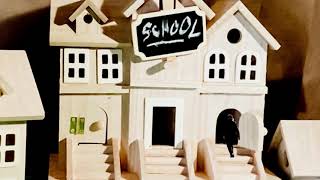 ---
How to get free advertising
---
1. Create a good video and upload it to as many platforms as possible. See the list of social media platforms (there are dozens you have yet to hear of) and video hosting platforms. 2. Post new content daily to your social platforms, as to grow your followers. Then everytime you post, you are advertising something free to them. 3. Message your video and offer to send the product to product reviewers and magazines for review. 4. Guest blog about anything related to your product and always show your professionally made video content in the post. 5. Post your video content in forums 6. Answer questions on places like quora and back up your knowledge as the owner of a brand and link it to your video.
---
Is YouTube Social Media?
---
It depends on whom you ask actually. Some people use Youtube as a social media platform, subscribing to content and uploading their own videos. Yet others, it is no different from Netflix or Prime. Simply, a place to watch content that people on other social media platforms, may have recommended. Whereas you have to be into having a social media account in order to consume things on Facebook, Instagram and Twitter, YouTube users can dodge the social media side of the platform and simply watch content. ​ That said, it has a different set of rules than social media platforms that encourage you to scroll down even as content is playing. You have a bit more time on youtube than six seconds to reach your viewer, which is a broader audience than the age-niche based platforms. ​ We know the differences between platforms and how to make your video shine depending on where it plans to show most. ​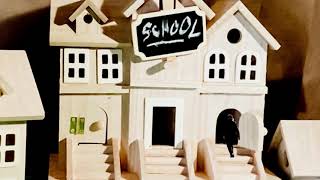 ​ ​ How to get more followers on Play Video
---
When did social media start?
---
1997. Before it was known as social media, there was a site was called Six Degrees and it allowed you to create profiles and make friends. Blogging sites followed not long after along with video sharing sites appearing nearly a decade later. Yet the beginnings of what now shapes the world, the ebb and flow of the feeds, so to speak, started as early as the telegraph. Get the full history and how this knowledge can benefit your campaign here: https://www.video-production.co/when-did-social-media-start
---
---